Piping and Tubing- The backbone of all fluid operations:
Seeing through visionary tubes it can be seen that industrialization
development in enhancing economies is at peak. Flexibility and long
lasting finishing quality of stainless steel made it an obvious choice
when the construction of pipes and tubes is concerned. We run after
who cater to serve the best, as well one who fulfils customer's need
irrespective of size, shape, and capacity.
We all depend on pillars in terms of strength bearing during the
construction of infrastructures, in the very same manner many
industries or we can say almost all need a transmission channel as
must part for better execution of the function and this is the region
where stainless pipes came into the picture. These are extremely
valuable in industries like Petrochemical, Oil and Gas, Fertilizers,
paper and mash, water treatment offices dairy, Furniture, process or
steam piping and so on Stainless steel pipes likewise have numerous
various applications, which are crucial in numerous businesses.
When its concern of service supplying in prominent regions like
Kenya, Uganda & Tanzania then, a leading name comes into picture
which is Desbro engineering Ltd. catering with fairness in fabrication.
They also have a maximum eye on measurement because this is a
basic parameter which varies with varying industry and application.
There are different kinds of pipes and tubes widely used with different
names which include:
● STAINLESS STEEL TUBES GRADE 304 & 306
● STAINLESS STEEL PIPES SCH 10 & 40 GRADE 304/316
● STAINLESS STEEL ROUND BARS GRADE 304 and so on.
As we mentioned that an eye on measurement really makes a
difference, we mean the importance of measurement in the pipes and
tubes industry. Also, you can see 304/306 in above names that is a
grade of stainless steel which is known for being the best for pipes
and tubes as they are high in resistant towards corrosion as well
chemicals and superior dimensional accuracy. Stainless 304 product
includes tubes and pipes, SS Pipes in Kenya, SS Tubes, Stainless
Seamless Pipes & Tubes etc. These products are available at best
possible prices which is another important feature exhibited by steel
pipe, steel tubes in Kenya, Tanzania and East African countries.
In the near future, it is estimated that Stainless Steel pipes and tubes
will continue rising with a stable growth rate and more and more
investors will enter into the industry due to relatively high profit of
production and sales of Stainless Steel pipes and tubes. The
worldwide market for Stainless Steel Pipes and Tubes is expected to
grow at a CAGR of roughly 3.9% over the next five years, will reach
39200 million USD in 2024, from 32400 million USD in 2019,
according to a new study. Countries like Kenya, Uganda and
Tanzania still leads the pack in steelmaking, kenya being the most
developed economy in the East African belt.
EXPORT DESTINATIONS FOR STEEL PIPES,STAINLESS STEEL PIPES, STEEL TUBES
We are Manufacturer| Suppliers | Distributor| Wholesaler| Dealer| Fabricator | Exporter|
Importer of Stainless Steel pipes & tubes in Uganda | Stainless Steel pipes & tubes in Tanzania | Stainless Steel pipes & tubes in Kenya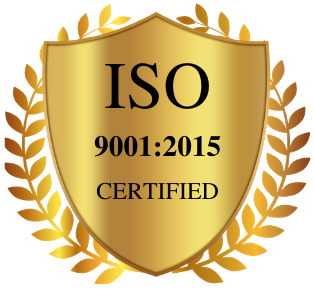 December 2, 2020
Categories: